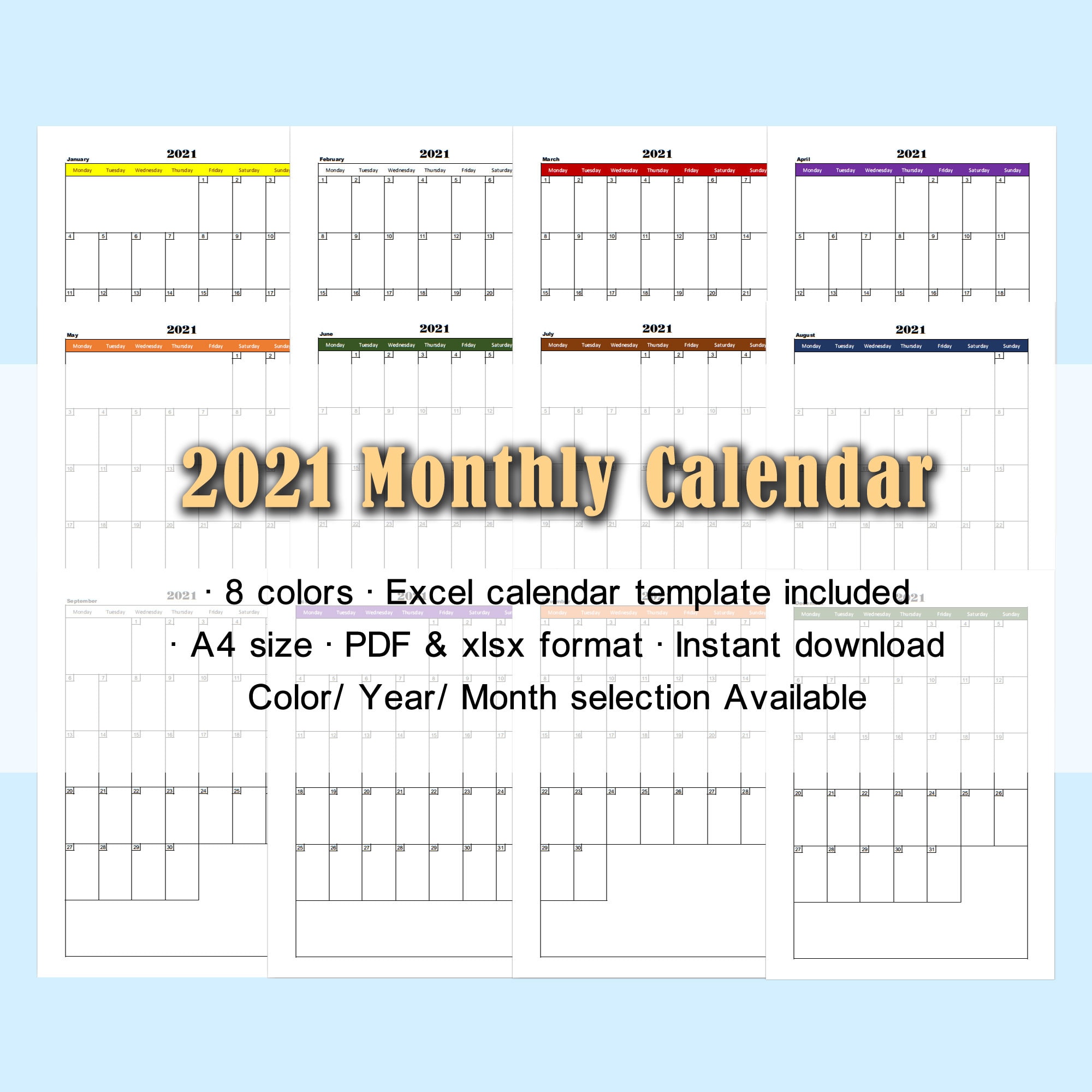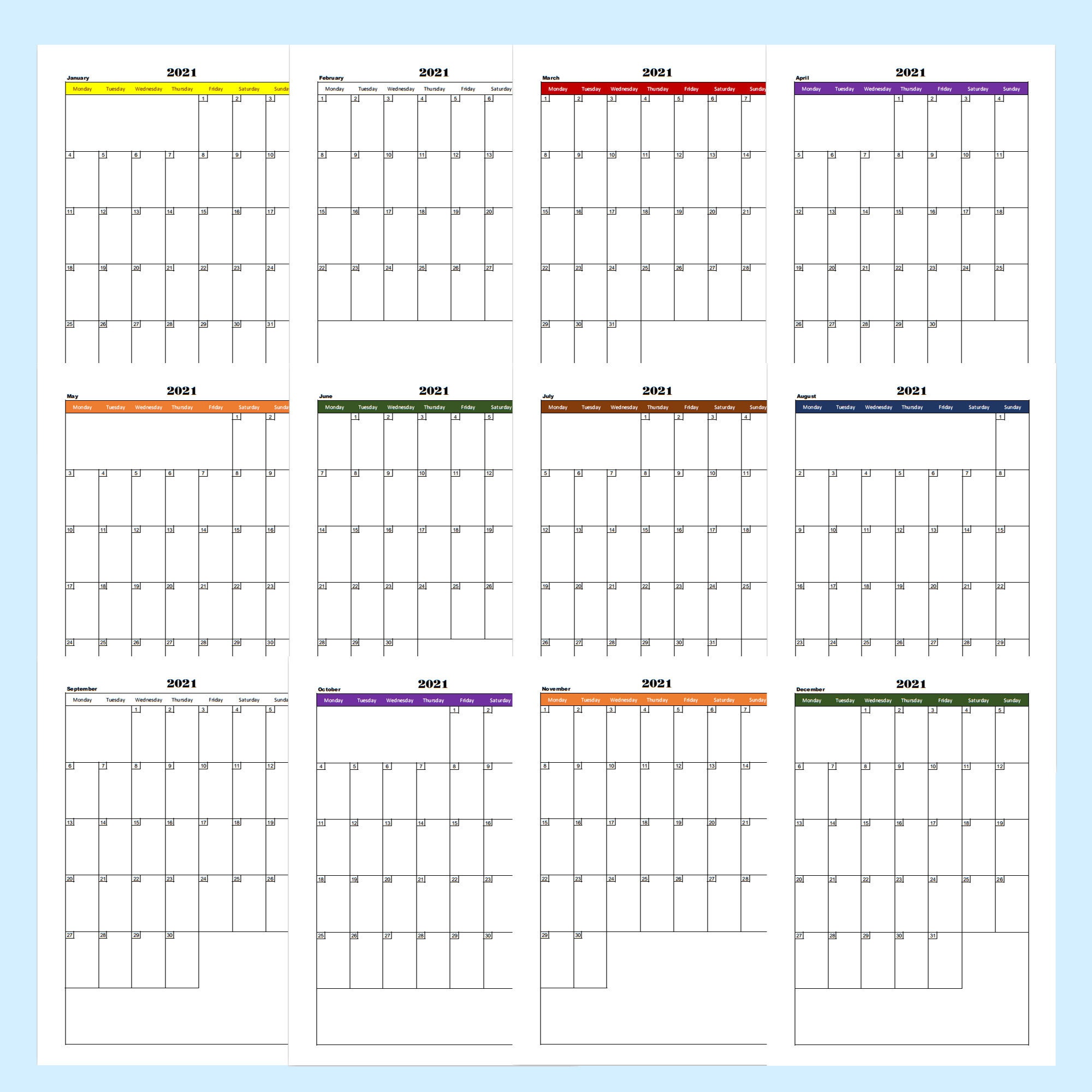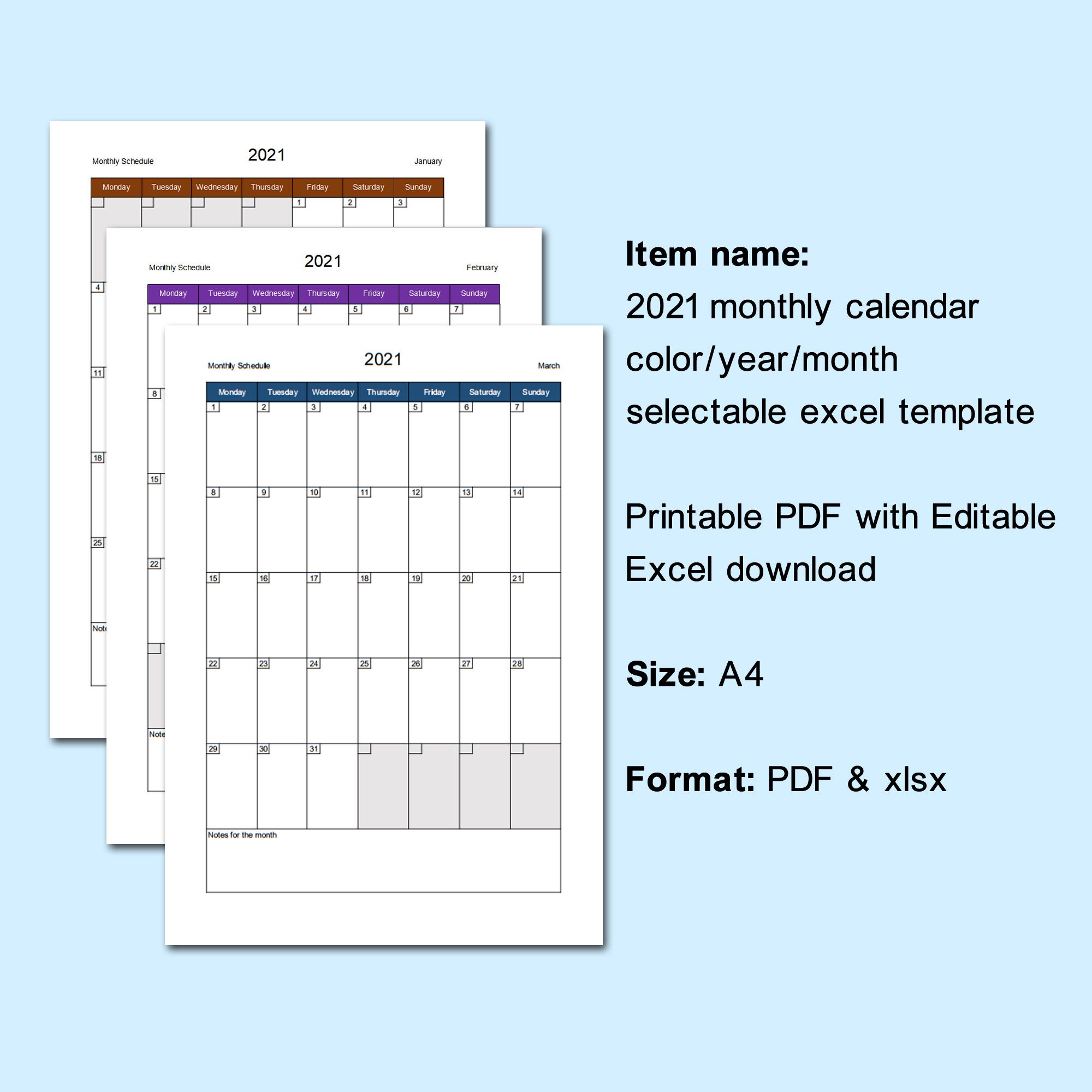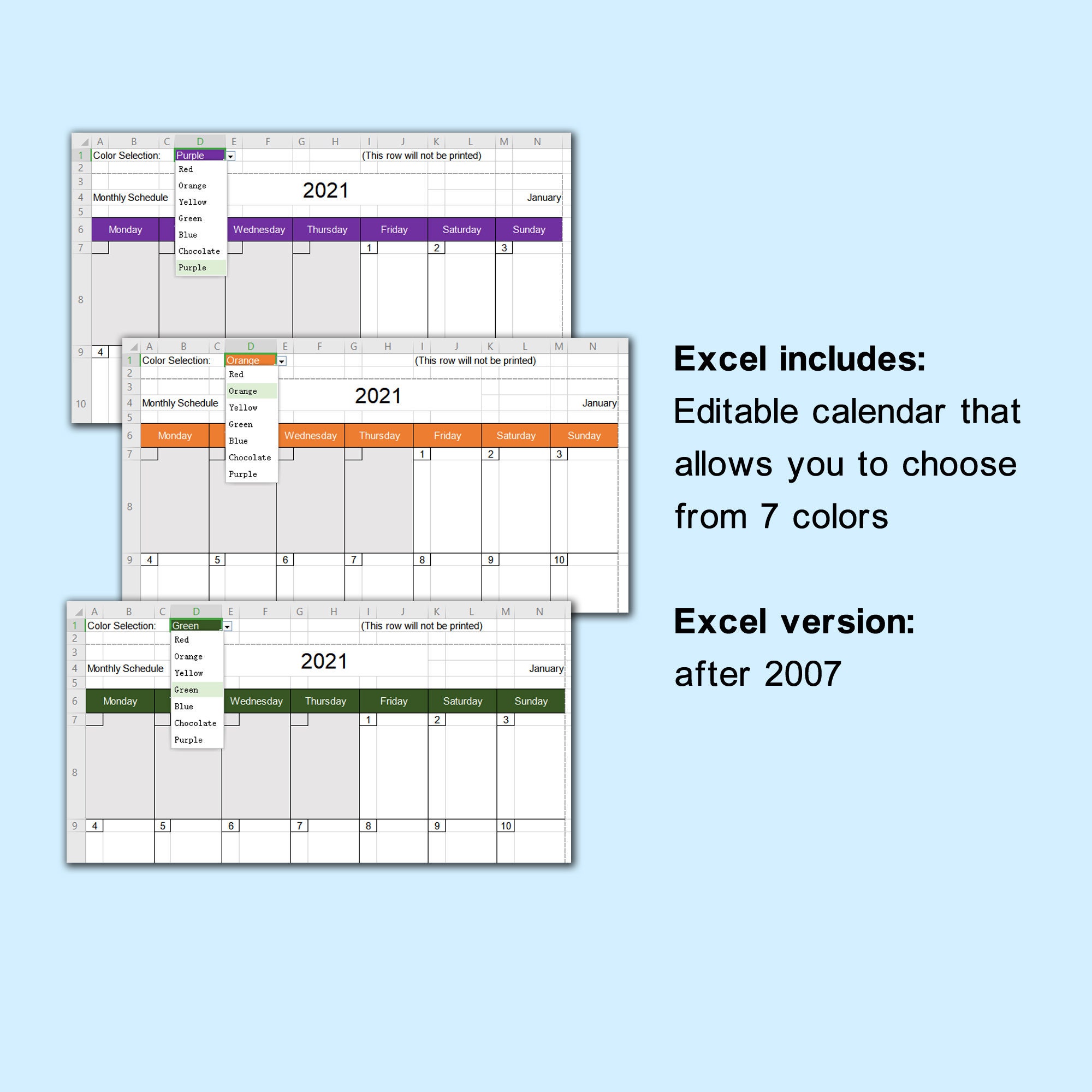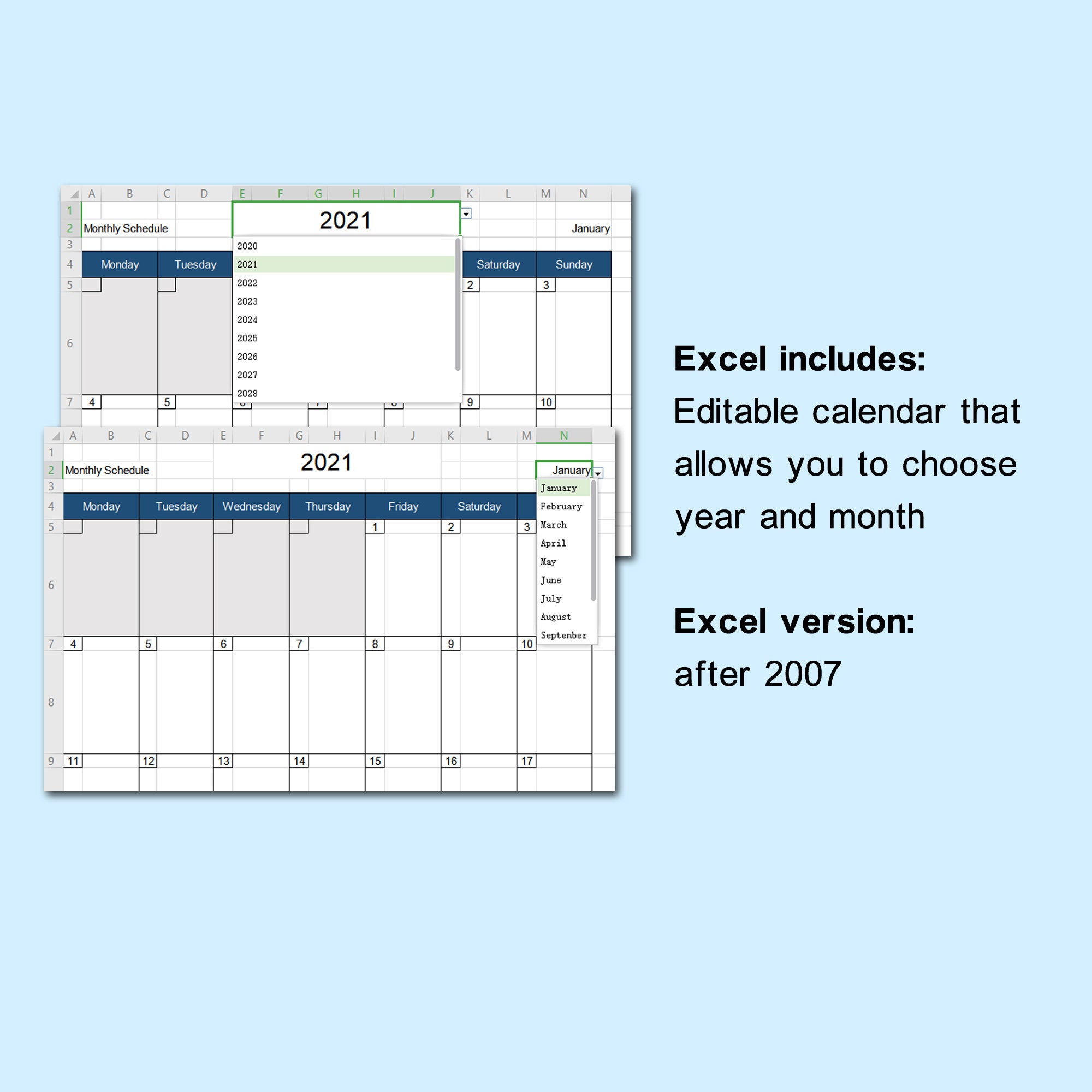 <
>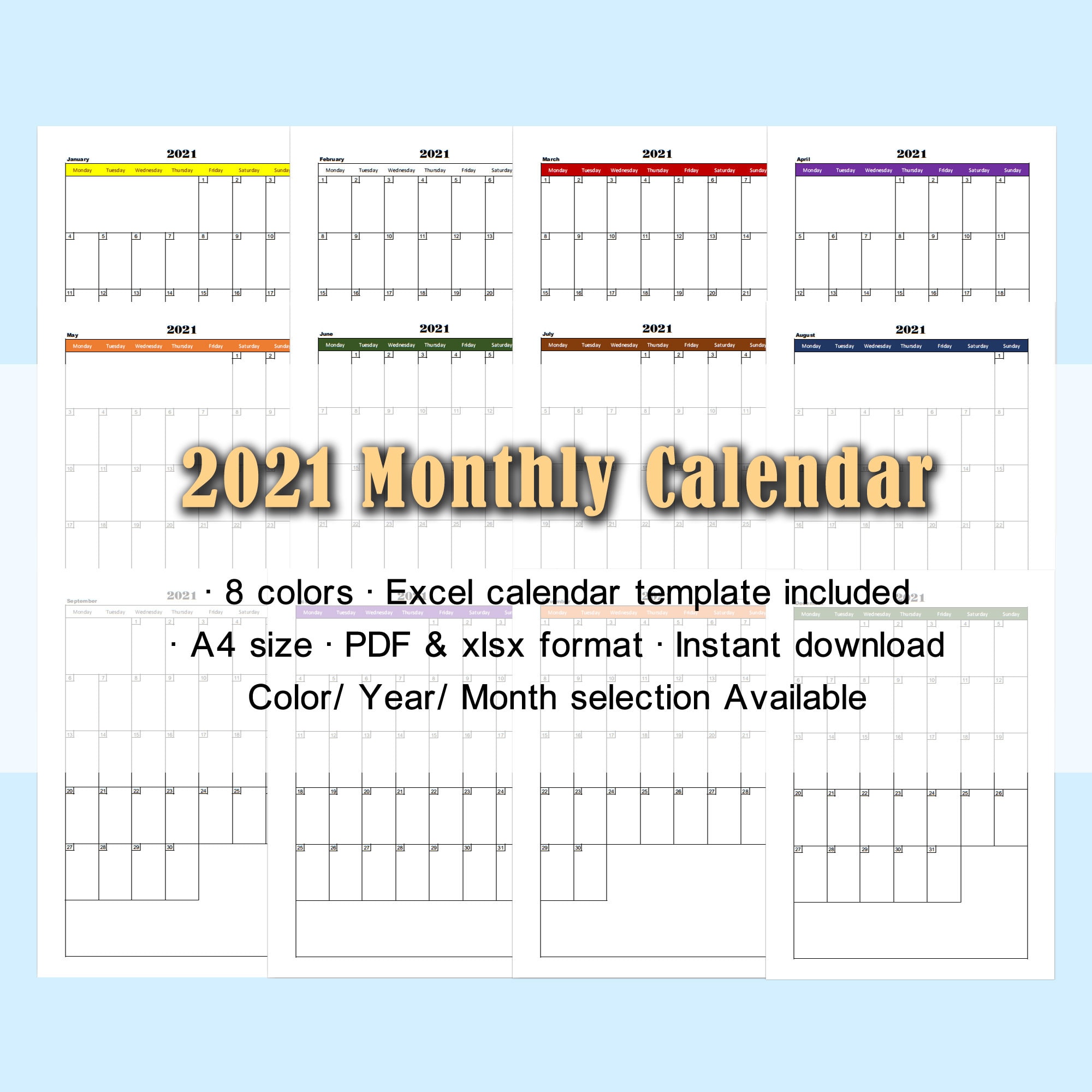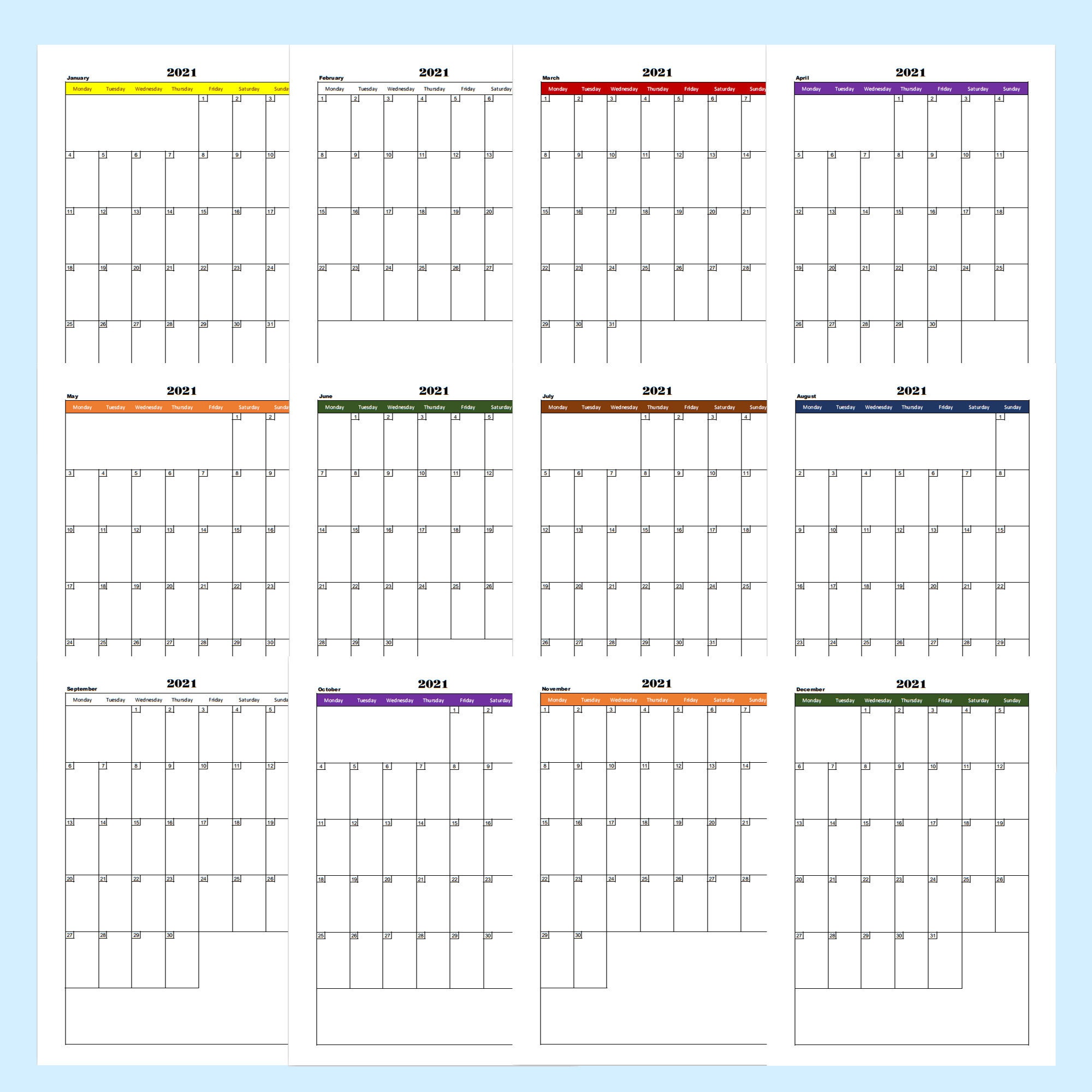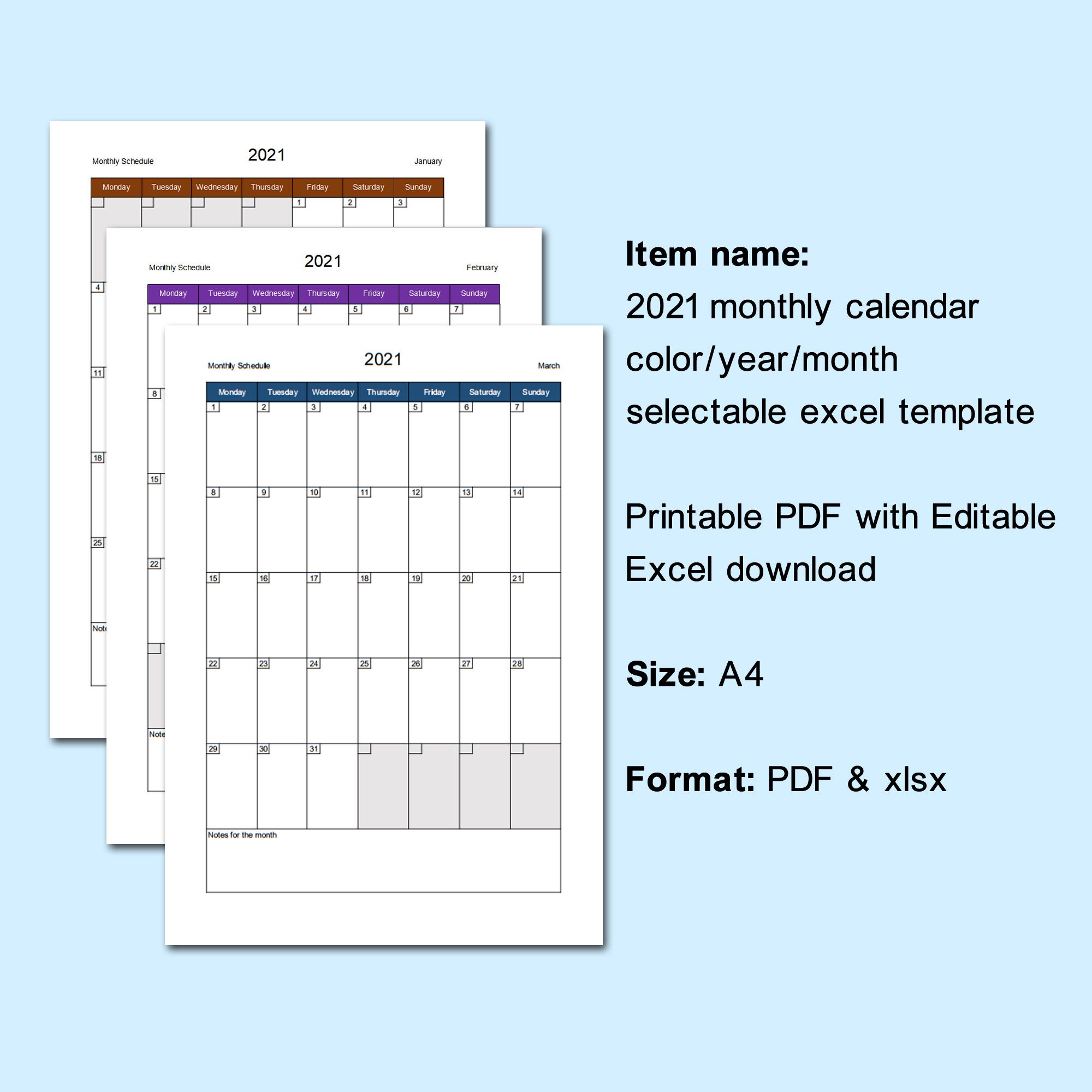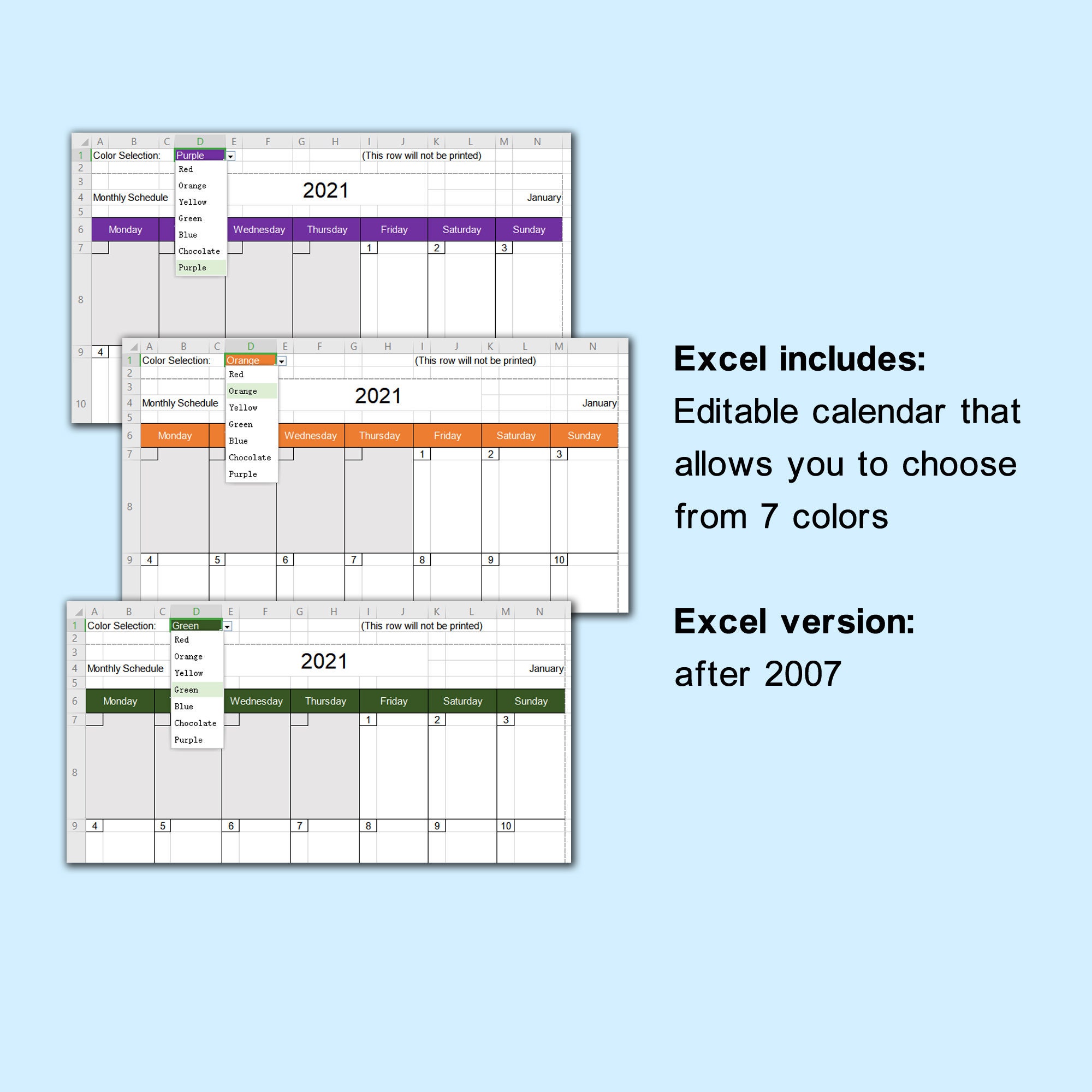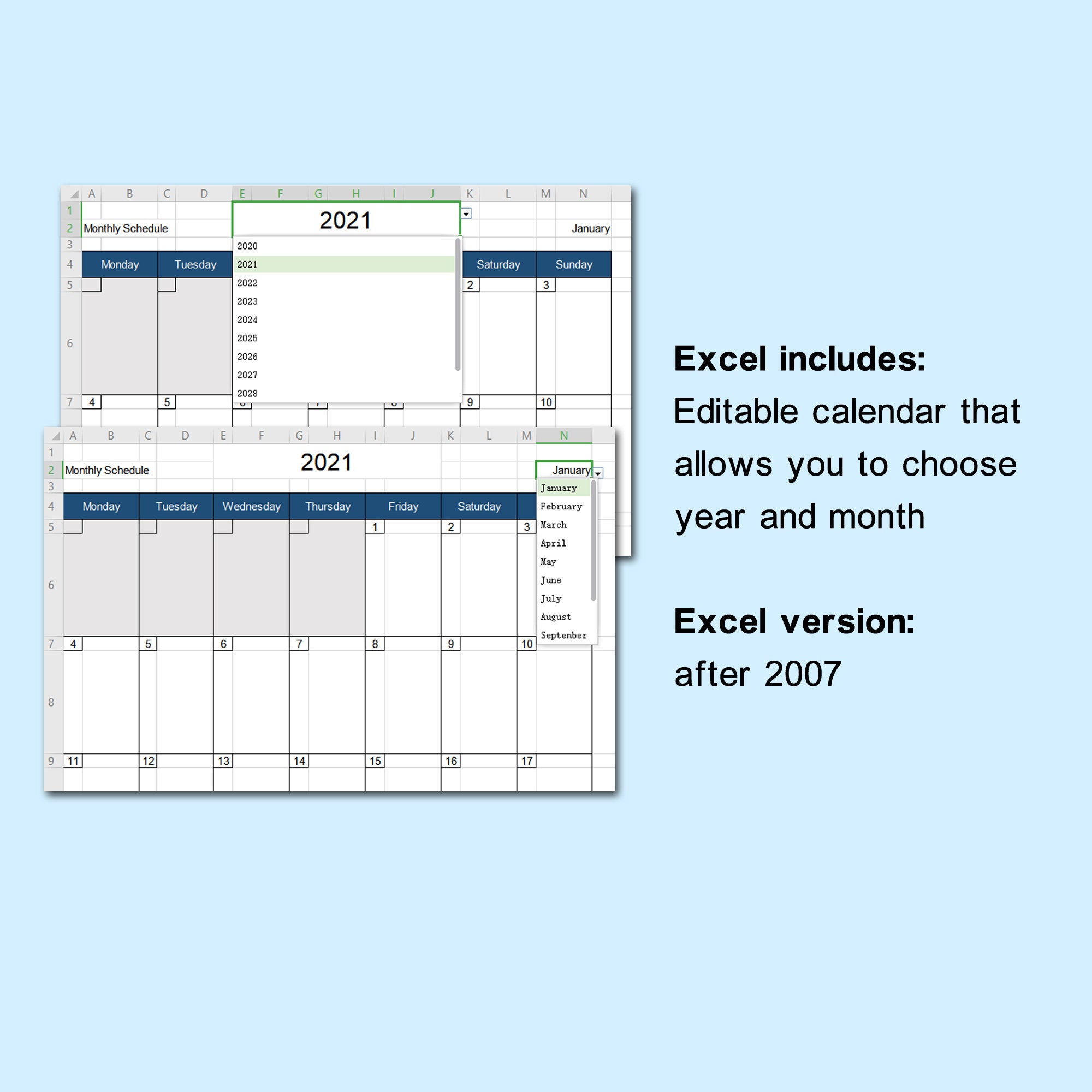 2021 monthly calendar weekly schedule planner | multi year 8-color simple calendar | printable PDF with editable excel template download
3.00
In stock
Highlights
 Digital Download
 Ditigal File(s)
Delivery
Place your order and complete payment, you will receive an email containing links for doanloading very soon.
Description
Package includes:
8 x 12-page 2021 monthly calendar PDF(Total 8 colors)
1 x multi year/month/color selection calendar Excel template (in xlsx format)
Color selection:
Red, Orange, Yellow, Green, Blue, Chocolate, Purple, White
Excel version:
after 2007
You can choose year/month/color in the excel, then the calendar will display relevant month and color as you choose. You are able to plan your schedule as early as 2030!